AirLife HROB Nurses
The AIRLIFE High Risk Obstetrical Team (HROB) brings the critical care OB services to outlying hospitals. They provide highly specialized critical OB care during transport of pregnant patients. Some diagnosis we transport are:
Abruption
HELLP syndrome
Pre-Eclampsia
Eclampsia
Post-Partum Hemorrhage
Pre-Term Labor
Premature Rupture of Membranes
Sepsis
Fetal Concerns
Patients are transferred from Colorado and surrounding states, and over 300 HROB calls are done per year. Our HROB nurses have a minimum of 5 years tertiary care Labor/Delivery experience, currently our team has over 16 years average experience. The team is available 24/7. The team consists of either an Adult Primary RN with ER/ICU or a Flight Paramedic whom has critical care and emergency training experience along with the HROB RN. Dr. Porreco is the Medical Director for the HROB team.
Richard P. Porreco, MD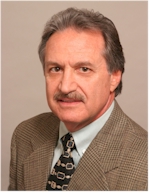 Richard P. Porreco, MD is a Maternal Fetal Medicine Physician for Obstetrix Medical Group of Colorado