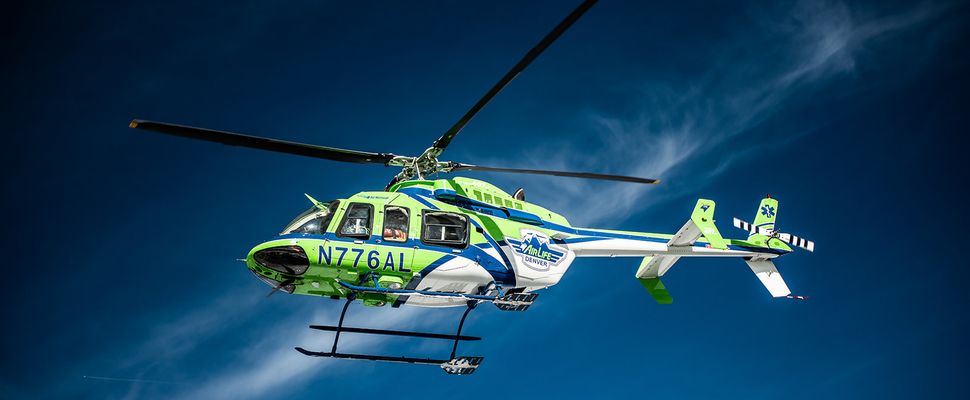 Our Operations
The mission of AirLife is to provide the highest quality, compassionate patient care during cost-effective, appropriate, safe and rapid transportation by a committed and expert team of professionals.
The vision of AirLife is to be the leader in air and ground, critical care transport service. With safety as our first and highest priority, we relentlessly seek to provide rapid access to the highest level of specialized care by differentiating ourselves with cutting-edge technology, comprehensive skill, and exemplary service to our patients and the communities we serve. Built on a foundation of experience in intensive care, emergency, and pediatrics, AirLife clinicians are credentialed, trained and highly experienced in providing advanced airway and ventilator management, adult and pediatric trauma, neuro, and cardiac care as well as specialty neonatal care and high-risk OB.
The values guiding our mission are: above all, safety; a mindset of abundance over scarcity; collaboration above competition; trust through respect and accountability; teamwork through learning and sharing knowledge/experience; personal fulfillment and mastery through participation and innovation; and economic responsibility without loss of excellence or commitment.
General Operations
AirLife currently utilizes three Bell 407 Eagle HP and one standard 407 Bell helicopters - operated by Air Methods Corporation, Inc. - based at Sky Ridge Medical Center, North Suburban Medical Center, Lincoln Community Hospital and Melissa Memorial Hospital. With these capable aircraft, we provide service to EMS agencies and healthcare facilities which span an area of 150 miles. For greater distances, we utilize two King Air 200 fixed wing aircraft- operated by Air Methods - based at Centennial Airport. Two state-of-the-art ground ambulances - operated by Northglenn Ambulance - are dedicated to AirLife for interfacility and dedicated neonatal critical care transports (CCT). Specialty equipment such as Intra-Aortic Balloon Pump (IAMBP) devices and isolettes are easily accommodated in all modes of transport that we offer.
Adult-Pediatric Team
This is our primary team providing highly skilled care to all patients 5kg and up. We respond to scene flights anywhere in our region– from the mountains to the plains— as well as provide critical-care inter-facility transports. Our team consists of Critical Care RNs and Critical Care Paramedics with a minimum of five years of experience. We are partners with Rocky Mountain Hospital for Children, as well as our other HealthONE Hospitals to help us train and provide expert-level care across these disciplines.
Specialty Teams
In addition to our adult and pediatric services, we have dedicated specialty teams with discipline-specific credentials providers on each.
High-Risk Obstetric Team: Consisting of an RNC-OB RN and a member of the adult-peds team
Neonatal Team: Consisting of a neonatal nurse practitioner and a neonatal RN